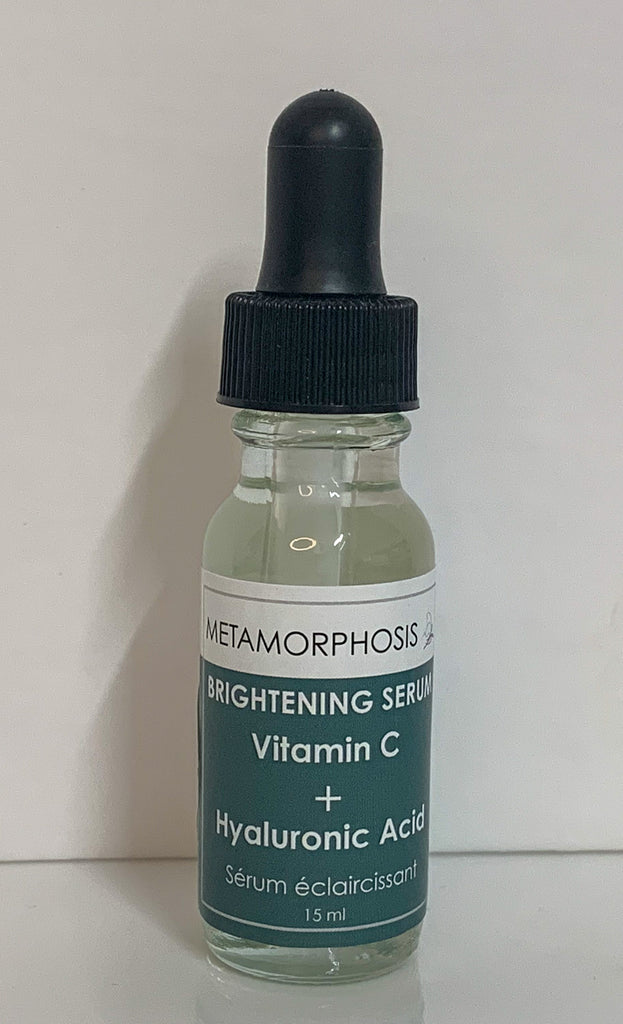 Brightening Serum with Vitamin C & Hyaluronic Acid
Brightening Serum to hydrate and plump your skin with vitamin C and hyaluronic acid to revive skin tone, and moisturize deeply.
Ethyl ascobic acid brightens skin tone, helps to reduce dark spots, and lighten age spots, while increasing collagen synthesis.
With added Maitake extract to help with fine lines, and wrinkles.
Niacinamide ( B3) helps to improve skins elasticity, and helps with discoloration, and skin tone.
Natural fruit acids of apple, grape,lemon, orange and sugar cane act as a natural alpha hydroxy acid to stimulate collagen and elastin production. These fruit acids also work in tandem to perform as a mild exfoliant and skin peel , gentler than glycolic or salicylic acid. These fruit acids do not irritate sensitive skin , and work to exfoliate dry skin.
---
---
More from this collection