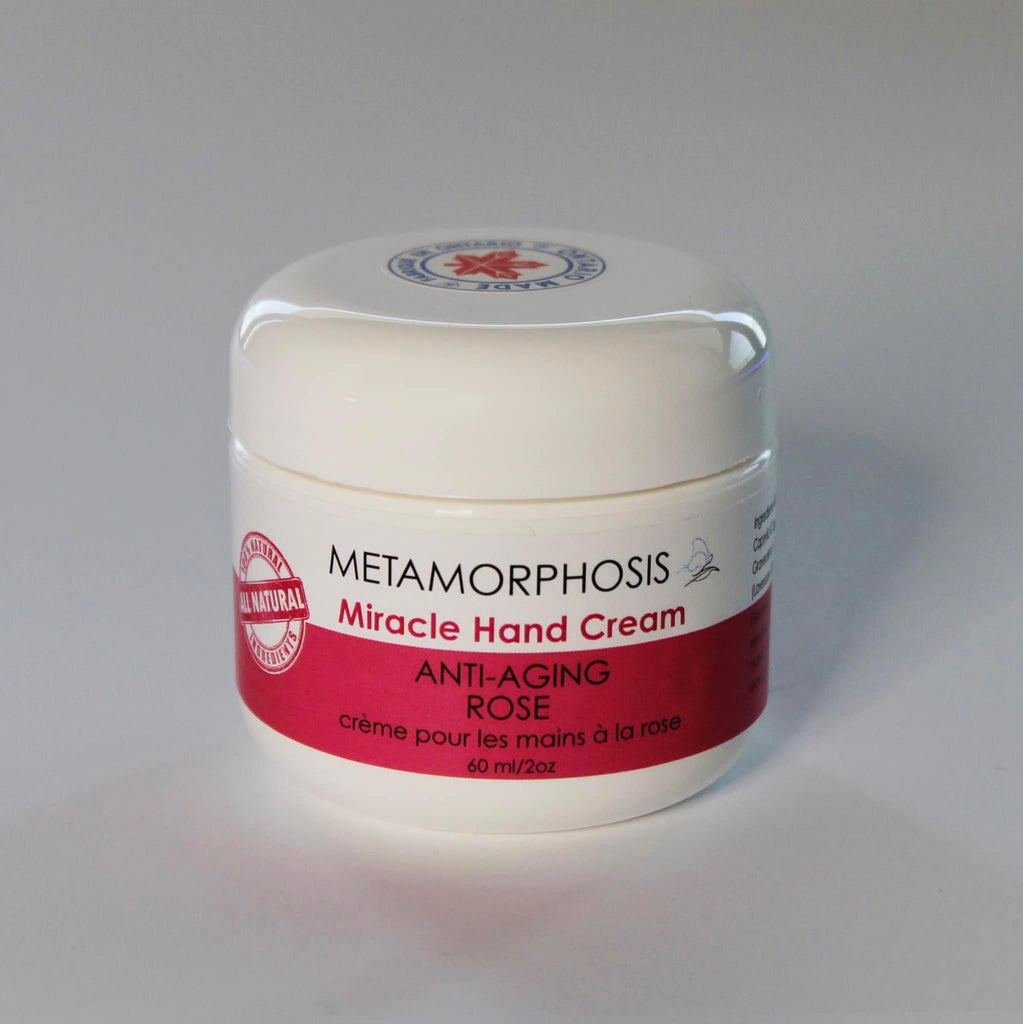 Miracle Hand Cream -Rose
Anti-aging Rose Hand Cream a woman's hands are always on display.  We created this beautiful rich hand cream to help lighten dark spots on the top of the hands.
We added Labrador tea and Calendula to help reduce signs of redness and aging.
The subtle scent of Rose is a added to calm the senses.
The scent of Rose has made this Hand Cream a top seller.
---