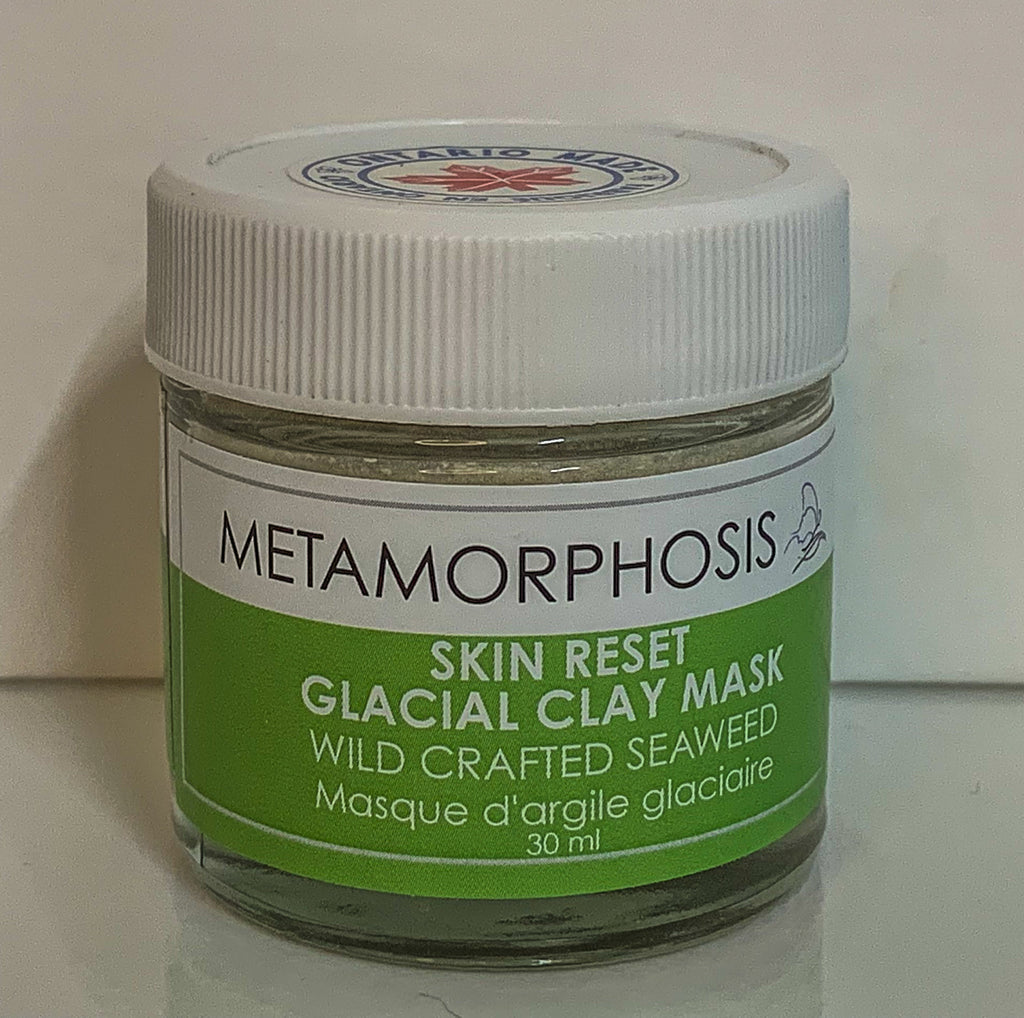 Skin Reset Glacial Clay Mask
Made with Canadian Organic Clay harvested from a live and active glacier.  The minerals are energized through hydrolysis creating a negative charge along with minerals and essential nutrients that create a natural healing Clay.
Kaolin Clay known as white clay is soft and gentle for sensitive skin types to help deep clean pores.
Canadian Organic Seaweed is QAI Certified. Organic Seaweed is derived from Ascophyllum nodosum a brown seaweed that is wild crafted and harvested.
Seaweed powder is a rich source of vitamins including vitamins B12 ( not found in land plants )., vitamin E, amino acids ,minerals , trace elements,and other nutrients.  Seaweed is a very effective cleansing and exfoliating agent and when applied to the skin acts as a powerful purifier that draws out impurities while imparting benefits to the skin. It also helps to slough off dead skin cells from the surface of the skin leaving a glowing revitalized appearance .  Seaweed contains fatty acids , which makes it suitable for use on irritated skin as well as it will help retain skins moisture levels, and alleviate chapping , cracking and roughness caused by wearing face masks 😷
Seaweed also helps Acne prone skin and sweaty 🥵 oily skin. 
---